Horsehair Nematomorpha Symptoms Story How I Got Diagnosed
IF YOU ARE GOING TO TELL ME I AM CRAZY feel free NOT to put it down and waste my time deleting it! If you don't like it, move on! This if for those people who have all the symptoms, have taken in worms from stool only to be told they don't have a parasite! It took me years to finally get diagnosed. This is to help those who may have this parasite and haven't been able to get a diagnosis! I have a parasite that is a insect parasite. There have only been two cases recorded every for this parasite before me. The problem is, I have people writing me nearly every day that have all the same symptoms. I think this is epidemic in our area and others and I was tested for hook worm, thread worm, strongyloides, toxoplasmosis, parasite stool tests, sent up specimen after specimen and finally got diagnosed with this gordian worm called Horsehair nematomorpha. Watch the video. Check out my blog: thesecretisgratitude.com and type in "Parasite" in the bottom search box on the home page to read about all the symptoms, drugs I have tried and anything else you may question. Feel free to ask questions and I will try to get back asap. If you have "creepy crawly" feelings in your skin, this is your culprit and you probably have parasites. Watch my other video on how soaking in hydrogen peroxide can diagnose those creepy things under your skin and kill some of them off.
A Deadly Roundworm Parasite Is Causing This Woman's Painful Rashes
After suffering from strange blisters and rashes all over her skin, Masandra learns that she contracted the Toxocara parasite while vacationing in Italy.
Liver fluke is a collective name of a polyphyletic group of parasitic flat worms under the phylum Platyhelminthes.They are principally parasites of the liver of various mammals, including humans. Capable of moving along the blood circulation, they can occur also in bile ducts, gallbladder, and liver parenchyma. In these organs, they produce pathological lesions leading to parasitic diseases. They have complex life cycles requiring two or three different hosts, with free-living larval stages in water
Worms Are Eating My Lungs
Missourian Chris Motsinger suffered from intense chest cramps and frequently coughed up bloody phlegm. Doctors uncover the stomach-churning source of Chris' mysterious symptoms after a lung biopsy. Chris' body had been invaded by paragonimus kellicotti–a fluke that uses mammalian lungs to complete part of its life cycle.

A combination regimen comprised of #azithromycin & #ivermectin is associated w/ similar reductions in #scabies & #impetigo compared w/ #ivermectin monotherapy in communities w/ high rates of these infections contagionlive.com/link/1284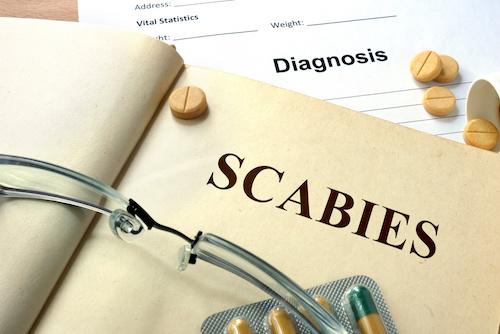 Treatment with #azithromycin plus #ivermectin versus ivermectin alone provides equal protection against #scabies & #impetigo in at-risk communities, new @LSHTM study finds contagionlive.com/link/1284