Slugs and Nematodes: A Symbiotic, Megabus Like Relationship?
Here's how it works. Nematode worms (including Caenorhabditis elegans), which are about a millimeter long and often live on decomposing fruit or rotting plant material, often need to move to new locations. Researchers have found that they're traveling long distances by using other creatures' locomotion, according to the report.
The researchers dissected and analyzed by microscope around 600 slugs and 400 invertebrates (flies, centipedes, spiers, beetles and locusts). Their study found that nematode worms are commonly found in slugs, woodlice and centipedes. When the invertebrates were feeding on rotting plant material, the worms invaded slugs' digestive organs. Part of the study involved tagging worms fluorescently, then doing a microscopic analysis of dissected slugs, a release said.
Basically, the small worms survived in the intestines, and were excreted alive with the slug feces, the release said.
In other words, kudos to the survivor nematode: "Our study reveals a previously unknown nematode lifestyle within the guts of slugs. The worms appear to have evolved to persist in the harsh environment of slug intestines, similar to a symbiont or even a parasite," says lead author Hinrich Schulenburg from Christian-Albrechts-Universit?t, Germany, in a release.
Basically, the worms are able to "travel" via slug or invertebrate for a day at a time. Scientists believe that they likely enter the intestines of other invertebrates after that.
A Deadly Roundworm Parasite Is Causing This Woman's Painful Rashes
After suffering from strange blisters and rashes all over her skin, Masandra learns that she contracted the Toxocara parasite while vacationing in Italy.
Liver fluke is a collective name of a polyphyletic group of parasitic flat worms under the phylum Platyhelminthes.They are principally parasites of the liver of various mammals, including humans. Capable of moving along the blood circulation, they can occur also in bile ducts, gallbladder, and liver parenchyma. In these organs, they produce pathological lesions leading to parasitic diseases. They have complex life cycles requiring two or three different hosts, with free-living larval stages in water
Worms Are Eating My Lungs
Missourian Chris Motsinger suffered from intense chest cramps and frequently coughed up bloody phlegm. Doctors uncover the stomach-churning source of Chris' mysterious symptoms after a lung biopsy. Chris' body had been invaded by paragonimus kellicotti–a fluke that uses mammalian lungs to complete part of its life cycle.

A combination regimen comprised of #azithromycin & #ivermectin is associated w/ similar reductions in #scabies & #impetigo compared w/ #ivermectin monotherapy in communities w/ high rates of these infections contagionlive.com/link/1284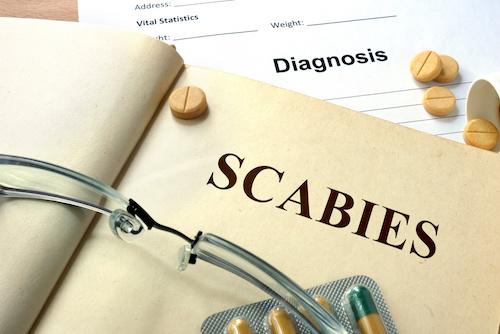 Treatment with #azithromycin plus #ivermectin versus ivermectin alone provides equal protection against #scabies & #impetigo in at-risk communities, new @LSHTM study finds contagionlive.com/link/1284